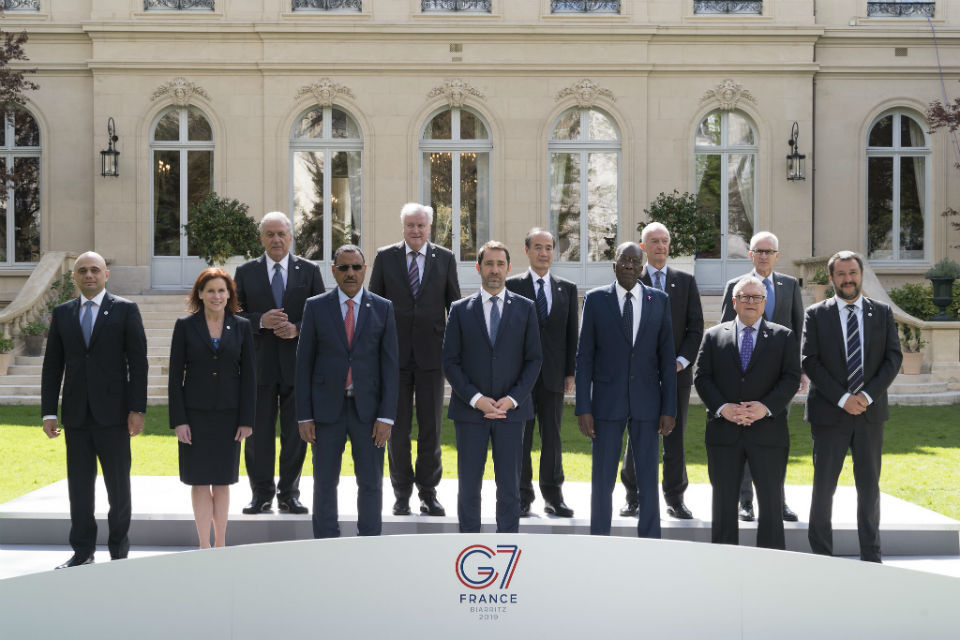 The Home Secretary called for a more coordinated approach to combat shared threats, emphasising the UK government's commitment to global security. In particular, he said that more needs to be done across the global community to protect people from the disturbing and dangerous effects of harmful online content.
Home Secretary Sajid Javid said:
The close partnership we have with our international G7 partners is vital in combatting the shared threats we face and keeping our people secure.

Britain will continue to be a global leader in this space and ensure our expertise makes the world a safer place.
Reflecting on the recent Christchurch attack, G7 Interior Ministers acknowledged that the challenges posed by social media and livestreaming are complex, but that technology companies had a responsibility to do more to ensure people are protected.
The Home Secretary stressed the urgent need to redouble efforts to address terrorist threats, urging tech companies to work together to tackle the exploitation of online platforms.
The G7 summit came ahead of the launch of the government's Online Harms White Paper – a world-leading proposal for legislation to keep UK citizens safe online.
The UK continues to work across the international community to tackle online harm and protect its citizens from terrorist threats, abuse and child sexual exploitation online.