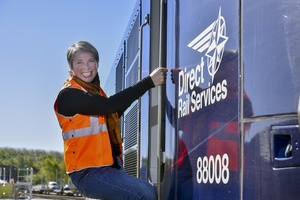 The awards have been running for 15 years, and represent the pinnacle of leadership and business excellence – highlighting the significant contribution business leaders can make to society and economic prosperity in the region.
Debbie has led from the front during her time as Managing Director of DRS, a subsidiary of the Nuclear Decommissioning Authority, championing several initiatives to promote diversity and inclusion within DRS and across the wider NDA group.
Debbie said:
I am passionate about personal development, pushing the boundaries and accepting everyone has different goals.
For me, the issue around diversity and equality all boils down to flexibility and caring about your employees. I firmly believe that treating people in your business with respect, and making it a great place to work, is one of the most important parts of success.
Published 5 April 2019