<meta name="govuk:analytics:organisations" content="">
The Defence and Security Accelerator (DASA) is inviting suppliers to a briefing event on 15 May 2019.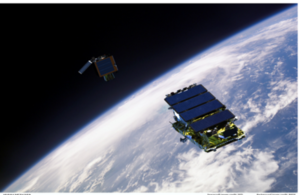 DASA and the Defence Science and Technology Laboratory (Dstl) Space Programme are hosting an event for the upcoming Space to Innovate competition, which is seeking proposals for novel and innovative solutions that can develop UK space capabilities.
Suppliers will be given the opportunity to hear from DASA's Innovation Partner and Dstl Space programme experts to better understand the challenge areas and the solutions we are seeking.
To attend, sign up on Eventbrite. Registration closes at 5pm on 13 May 2019.
Published 1 May 2019
Thank you for your feedback