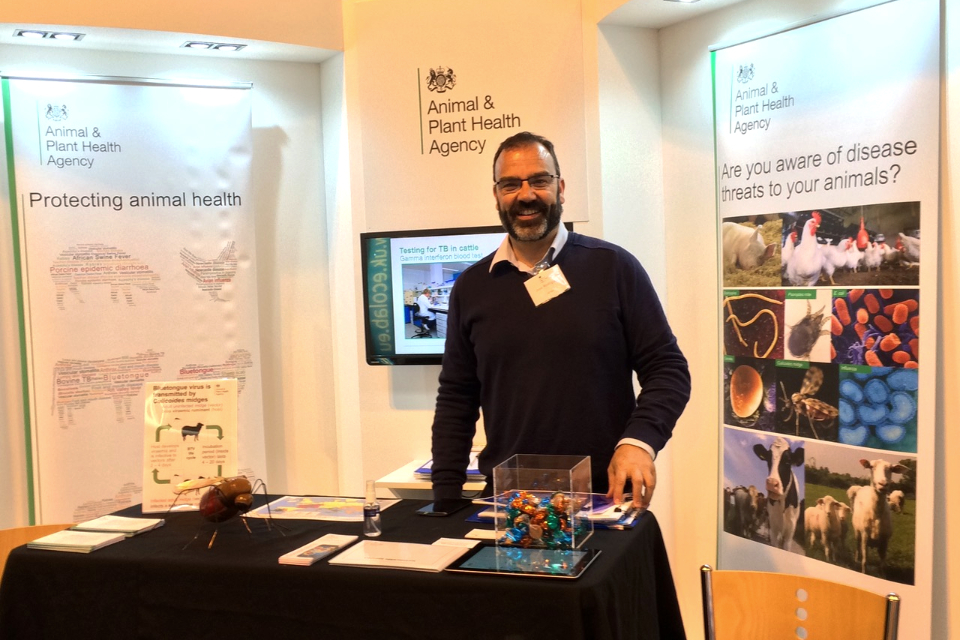 The Animal and Plant Health Agency (APHA) will be exhibiting at a number of livestock, agricultural, horticultural, bee and veterinary shows in 2019.
Agricultural shows
APHA Veterinary staff will be attending the following livestock industry and agricultural shows:
These shows are an important way for us to meet livestock keepers and answer questions on their animal health and welfare concerns. We can also raise awareness of current disease threats, for example from African Swine Fever, and discuss our Surveillance services and Field Operation work to help vets to detect, diagnose and control both endemic and exotic diseases in livestock.
Anyone can sign up for free disease alerts for exotic diseases.
Veterinary show
APHA will be exhibiting at the London Vet Show on 14 and 15 November at the Excel Centre in east London. We attend this annual event, alongside our colleagues from the Veterinary Medicines Directorate, to raise awareness of the veterinary and para-veterinary careers across the Government Veterinary Services network. We also talk to attendees about the range of APHA surveillance, diagnostic and veterinary services.
Horticultural shows
The APHA Plant Health and Seeds Inspectorate will be attending a wide range of plant/horticulture industry shows to raise awareness of new and emerging plant health threats, changes to legislation and biosecurity best practice.
The shows are as follows:
For further information on the shows page please view the shows websites (listed above) or contact APHA Corporate Communications by email apha.corporatecommunications@apha.gov.uk for other enquiries.
Bee shows