<meta name="govuk:analytics:organisations" content="">
Statement following President Trump's comments on recognising Israel's sovereignty over the occupied Golan Heights.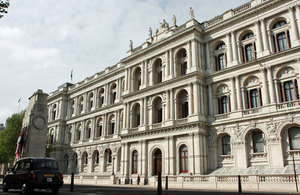 Following US President Donald Trump's comments on Thursday 21 March, a Foreign and Commonwealth Office spokesperson said:
The UK views the Golan Heights as territory occupied by Israel. Annexation of territory by force is prohibited under international law, including the UN Charter.

We did not recognise Israel's annexation in 1981 and have no plans to change our position.
Further information
Published 22 March 2019
Thank you for your feedback