<meta name="govuk:analytics:organisations" content="">
Adherents to the Organisation for Economic Co-operation and Development (OECD) Recommendation on Bribery and Officially Supported Export Credits are acting to deter bribery in international business transactions.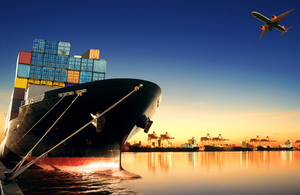 The 2019 Bribery Recommendation builds on an earlier version and strengthens anti-bribery and corruption policies and procedures across adherent Export Credit Agencies (ECAs), including UK Export Finance (UKEF).
Agreement by all ECAs is a positive outcome for UKEF, who worked closely with like-minded ECAs to promote higher standards of anti-bribery due diligence, particularly in relation to enhanced due diligence on agents and agent's commission.
Read the full text of the Recommendation and more background on the OECD website
Contact UKEF for further information.
Published 14 March 2019
Thank you for your feedback