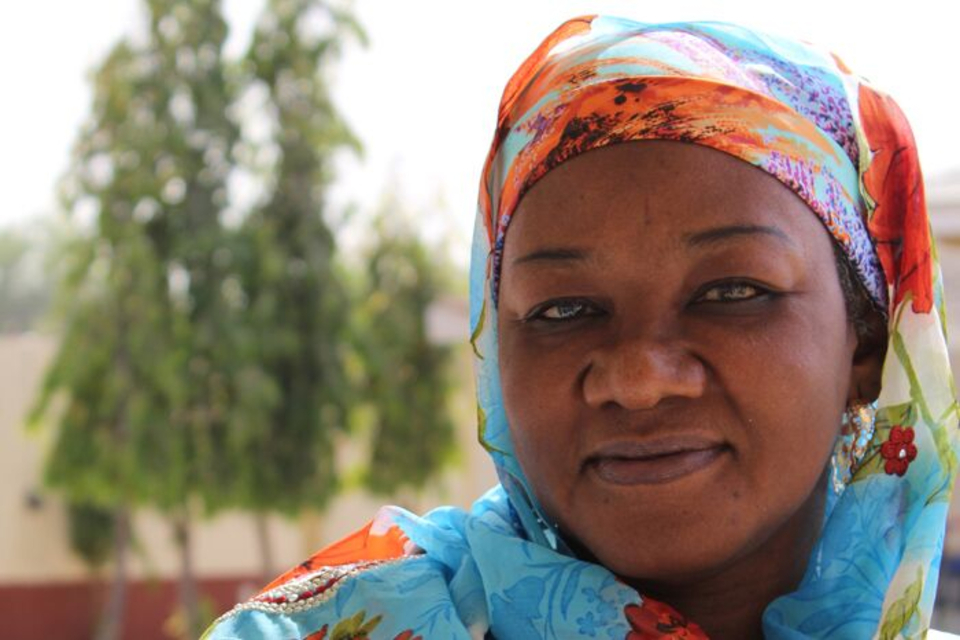 Women and girls continue to be under-represented at all levels of decision-making, in both formal and informal spaces.
Supporting women and girls' meaningful mobilisation and participation is essential to building lasting peace and stability. This includes democratic processes, mediation, conflict prevention, peacebuilding and in post-conflict processes to rebuild their countries and communities.
Taking on Boko Haram
The Woman Taking on Boko Haram
Hamsatu Allamin is challenging the ideology of Boko Haram in Nigeria and supporting the survivors of their brutal attacks.
Making peace in Sri Lanka
When Visaka Dharmadasa's son went missing during Sri Lanka' s civil war, she led other mothers to search for answers, peace and healing. Visaka has dedicated her life to bringing peace and reconciliation in Sri Lanka.