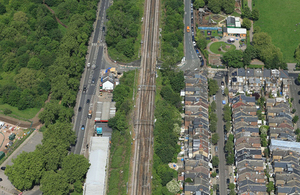 At around 16:54 hrs on 15 July 2019, a train running between Clapham Junction and Stratford, and carrying between 500 and 600 passengers, became stranded at North Pole Junction. Conditions inside the train deteriorated and around 30 passengers opened doors and detrained onto the live railway. After just over an hour and a half, a controlled evacuation of passengers onto the track commenced, after other trains had been stopped and the traction power supply turned off.
We have undertaken a preliminary examination into the circumstances surrounding this incident. Having assessed the evidence which has been gathered to date, we have decided to publish a safety digest.
The safety digest will be made available on our website in the next few weeks.
Published 26 July 2019