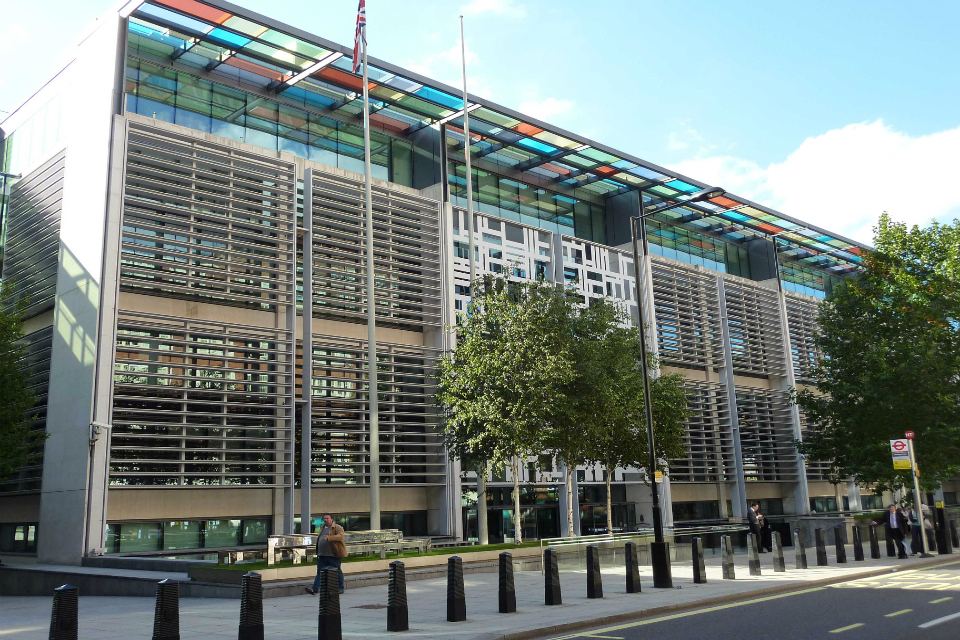 Communities Secretary Rt Hon James Brokenshire MP allocates £375,000 for 37 areas to fund locally-driven outreach, engagement and communications on the practice of FGM
Areas with highest number of FGM reports to receive share of funding
Funding to support local areas combat FGM and to raise awareness of the harm it causes
Communities across England will benefit from an increased awareness of the devastating consequences of female genital mutilation thanks to a new £375,000 fund.
Communities Secretary Rt Hon James Brokenshire MP has today announced that 37 areas will receive a share of this new government funding dedicated to boosting outreach work and engagement with communities about FGM and the immeasurable impact felt by its victims.
A total of 37 local areas authorities will benefit from grants by the end of this month, with the funding going directly to areas with the highest estimated prevalence of FGM in their respective communities.
Communities Secretary, Rt Hon James Brokenshire MP said:
Female genital mutilation is an utterly devasting crime that causes immeasurable harm on its victims.

This government remains utterly committed to bringing an end to FGM worldwide and this new funding will help us tackle this practice head on and raise awareness across English communities of the lifelong physical and psychological harm that it causes.
The fund follows the recent refresh of the government's strategy for ending violence against women and girls which set out proposals to oversee a reduction in FGM's prevalence and end all reports of the crime within a generation.
To tackle the practice of FGM, local authorities could use the funding to promote available online resources on FGM, highlighting related support services and disseminating the multi-agency guidelines on the practice of FGM.
It could also be used to help build the capacity of FGM-focussed outreach workers to help engage constructively with communities on the practice of FGM and the harm it causes.
This funding is just one of the ways this government is helping communities to fight FGM. Ahead of International Women's Day, the Prime Minister hosted an FGM panel with Somali social activist and FGM campaigner Nimco Ali.
Also in February, the Department for Education updated its guidance on Relationships Education. The new guidance stipulates that secondary schools should address the physical and emotional damage caused by FGM, raise awareness of the support that is available, and ensure pupils know that FGM is against the law.
Further information
Funding will be provided to 35 local areas, covered by 37 local authorities. The fund provided to the Royal Borough of Kensington and Chelsea Council will be also spent in areas within Westminster City Council and Hammersmith and Fulham.

A total of 34 areas will receive £10,305 each. The Royal Borough of Kensington and Chelsea Council will receive £30,405 to be spent across the three areas as mentioned above.

The government has determined the 35 areas based on reports of FGM incidents. This data is supported by a study undertaken and published by City University.
The local authorities which will receive the funding are:
London Borough of Barking and Dagenham
London Borough of Barnet
Birmingham City Council
Bolton Metropolitan Borough Council
Bristol City Council
London Borough of Bromley
London Borough of Camden
Coventry City Council
London Borough of Croydon
London Borough of Ealing
London Borough of Enfield
London Borough of Greenwich
London Borough of Hackney
London Borough of Haringey
London Borough of Harrow
London Borough of Hounslow
London Borough of Islington
Royal Borough of Kensington and Chelsea
London Borough of Lambeth
Leeds City Council
London Borough of Lewisham
Liverpool City Council
Leicester City Council
Luton Borough Council
Manchester City Council
Milton Keynes Council
London Borough of Newham
Northampton Borough Council
Nottingham City Council
Oxfordshire County Council
London Borough of Redbridge
Sheffield City Council
Slough Borough Council
London Borough of Southwark
London Borough of Waltham Forest