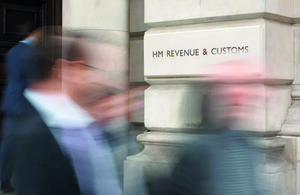 In our Business Plan for 2018-2020 we explained we would be introducing a new end to end casework process which is more flexible and responsive to our customer's needs.
Results of testing
We have been testing our new process with HMRC and VOA since 11 June 2018 and will be implementing our new ways of working using a phased approach from 2 January 2019.
Our new process will build on our existing independence and impartiality. We will reduce our investigation times and improve our service to customers.
Procedural changes
Until now we have asked departments to provide a report about their handling of the customer's complaint and the reasons for their decisions. In most cases, we shared this report with the customer.
Instead, we will:
define the customer's complaint
not ask the department to provide us with a report
ask the department for the specific information we need to complete our investigation
We will stop requesting reports from HMRC's Benefits and Credits from January 2019 and for all other parts of the department from mid-February 2019. Complaints received on or after these dates will be worked in the new way.
We will continue to support HMRC to learn from complaints and improve their services to customers.
Published 1 February 2019