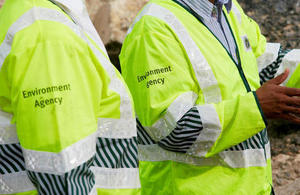 Before issuing the permits, the Environment Agency carried out a detailed assessment of the application and considered all legal requirements, along with all comments received through public consultation.
The permits bring operations into line with current regulations for conventional oil and gas sites. This is part of the Environment Agency's review of all oil and gas permits granted prior to October 2013.
An Environment Agency spokesperson said:
An environmental permit sets out stringent conditions to which a site must adhere. We will not issue or vary an environmental permit for a site if we consider that activities taking place will cause significant pollution to the environment or harm to human health.

In determining the applications to re-permit this site, we considered all views and comments received through public consultation before making our final decision.
Further information on our decision and the permits can be found on GOV.UK
Published 20 December 2018