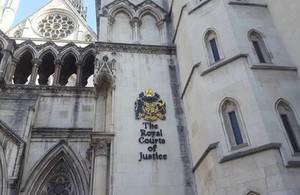 A rapist will spend longer in prison after Solicitor General, Robert Buckland QC MP, referred his original sentence to the Court of Appeal as unduly lenient.
Raymond Paternoster, 58, raped and violently assaulted a woman in November last year. On one occasion he stood on her and then smashed her head against a wall. The victim suffered numerous blunt force trauma injuries during the assaults.
Paternoster was originally sentenced in September at Newcastle Crown Court to 10 and a half years in prison. The Court of Appeal has today increased his sentence to 13 years imprisonment.
Speaking after the hearing, the Solicitor General said:
"Paternoster carried out violent and sexual attacks against a woman, leaving her with horrific injuries. I hope the sentence increase can bring some comfort to the victim and provide some closure."
Published 13 December 2018