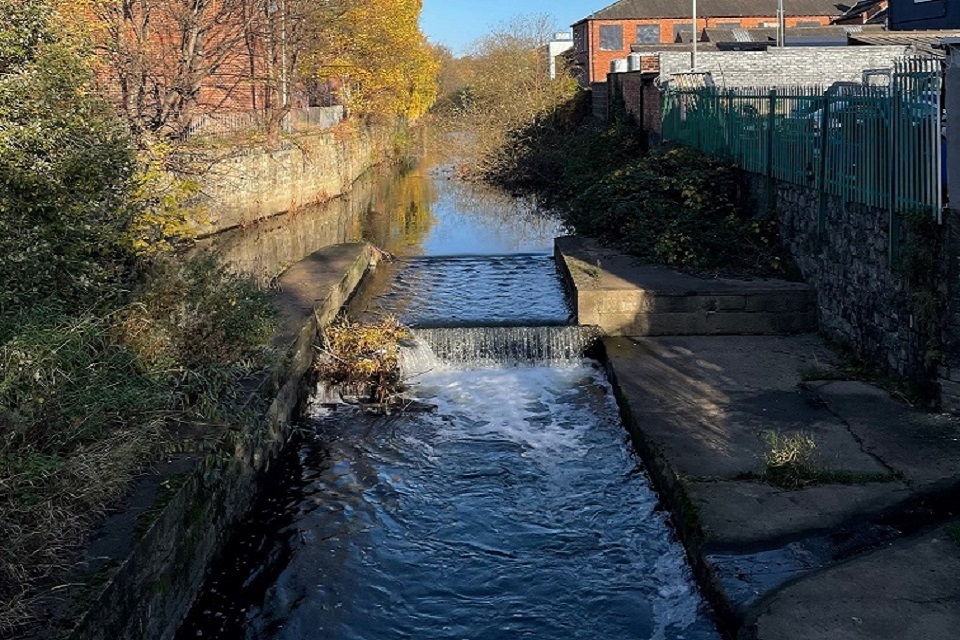 The Environment Agency project will see fallen trees, large rubbish and vegetation removed, which if left could cause river levels to rise during heavy rainfall and flood local homes and businesses.
The work is part of the Environment Agency's preparation to ensure communities are ready for winter.
Contractors ATM are carrying out the work for the Environment Agency.
Vital work
Alex Haley from the Environment Agency's Flood Risk Management Team in the North East, said:
This vital work is part of our ongoing action to reduce the risk of flooding to communities. After carrying out a thorough assessment if large bulky waste and trees are left in the river it could increase flood risk during heavy rainfall.

As ever, we have taken ecological advice during planning for the work and it's being carried out in a way to cause the least disruption to wildlife.
The Environment Agency has 6,500 trained staff read to operate defences, pumps and barriers this winter, and it has been building and repairing defences all year.
Property owners are encouraged to sign up to the free Flood Warning Service, which gives people vital time to prepare in advance of a flood, such as securing important documents, switching off gas and electricity and moving valuables to safety.
Residents urged to prepare for flooding
Alex added:
Despite our best efforts, we cannot prevent all flooding. We're already seeing the impacts of climate change in the UK. This is why it's vital everyone knows the threat to them and how to keep loved ones, property and possessions safe.

Along the River Skerne in Darlington flood warning sign up numbers are quite low. Around 64% of properties receive flood warnings, but in the area that covers the town centre and Great Burdon it's just over 37% (163 out of 433).

It's really important that everyone who lives in a flood risk area is signed up to receive flood warnings to ensure they have time to prepare.
Most of those signed up in Darlington is through the automatic sign up system, which sees the Environment Agency work in partnership with phone companies. But fully registering via the gov.uk website ensures residents get the best experience of the service, and could also choose to receive flood alerts, which means flooding is possible and gives additional time to prepare. There's also lots of advice about how to prepare, including creating a personal flood plan.
People in flood risk areas should know what to do in a flood and they are encouraged to download the Environment Agency's 'Prepare. Act. Survive.' flood plan to help reduce their risk.
Anyone who sees a blockage or something they're concerned about in the River Skerne, please report it to the Environment Agency's incident hotline on 0800 80 70 60.