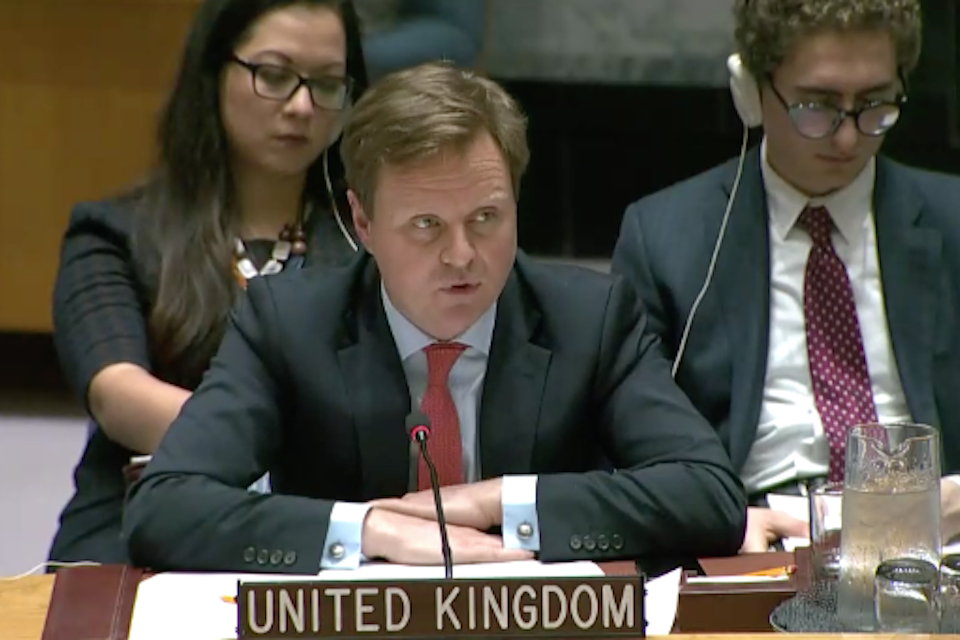 Thank you Madam President.
The United Kingdom welcomes the adoption of this resolution and we recognise the diligent work of the co-penholders, but we also regret that it was not possible to adopt a more comprehensive resolution with a 12 month mandate.
Madam President,
The forthcoming presidential elections means that Afghanistan faces some crucial months ahead. As we have all recognised, it's important that lessons are learned from the earlier parliamentary elections to ensure a transparent, credible and inclusive presidential vote on the 20th of July. To that end, we believe UNAMA has a crucial role to play and it will be important for UNAMA to work closely and urgently with the new election commissioners in identifying priorities and challenges.
Madam President, as progress is made, women's meaningful participation in all levels of decision-making, from the local community to the negotiation table is essential. The sustained and empowered involvement of women makes any peace process more likely to succeed. We reiterate that any political settlement should protect the progress achieved on human rights and gender equality in Afghanistan over the past 18 years.
Madam President, millions of Afghans face extreme difficulties amid a complex humanitarian situation. The UK agrees with the Russian Federation that UNAMA has an important role in leading the international response and we urge UNAMA and the Afghan Government to work together to support the most vulnerable.
Thank you.