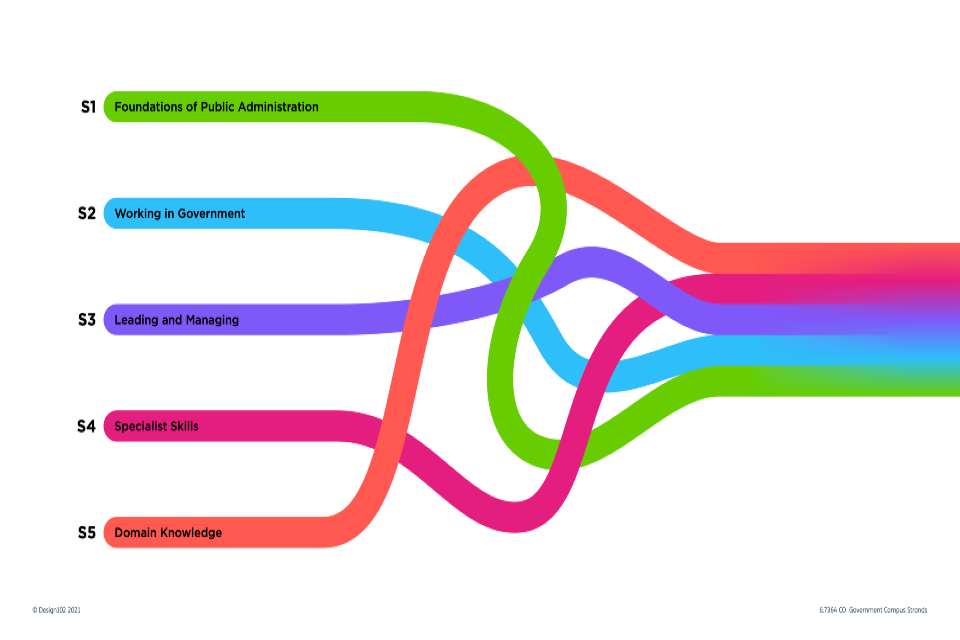 Foundations of public administration provides access to common skills and knowledge that civil servants need in their roles, from developing your IT or communication competence to deepening your skills and understanding in data analysis.
There are a range of foundational skills that you may need to develop when you start working and at different points in your career.
Gaining the skills and knowledge you need when you need them
Foundations of public administration includes a wide range of courses to help you do your job better and progress in your career. This includes a range of free online training and resources as well as formal courses and qualifications to build your skills, from introduction to project management, developing your IT skills (from basic to advanced) and data analysis and decision making.
Here is a selection of some examples of the training available to help individuals develop their skills and knowledge as they change roles.
Data analysis and decision making
In all aspects of our work we need good quality data to be able to make evidence based decisions. There are a range of courses to introduce people to understanding, analysing and presenting data to make effective decisions.
Data quality
Data and analysis
Data visualisation 101 Quality of evidence, uncertainty and risk
Analysing evidence: effective collaboration
All new civil servants should complete the Induction course, that provides a basic awareness of the Civil Service and how government works. Also see Strand 2: Working in government.
Communicating effectively
Good communication skills are essential in every role, from supporting members of the public to providing internal guidance and advice. There are courses to develop verbal and written communication and enable people to give clear and concise presentations and run effective meetings.
IT training
Understanding how to get the best from the IT we use every day is essential for all individuals within the Civil Service from the basics of using email to being able to use advanced functions of excel to create pivot tables and analysis of data.
There are also courses covering the essentials and advanced PowerPoint skills and Microsoft Word.
Effective delivery
Working in a busy public service environment means it is essential to manage your work and time effectively. Introduction to Project planning will equip individuals with the basic skills for managing their work, but will not train people to be a professional project manager, further details for gaining professional skills and qualifications are available in Strand 4: Specialist skills.