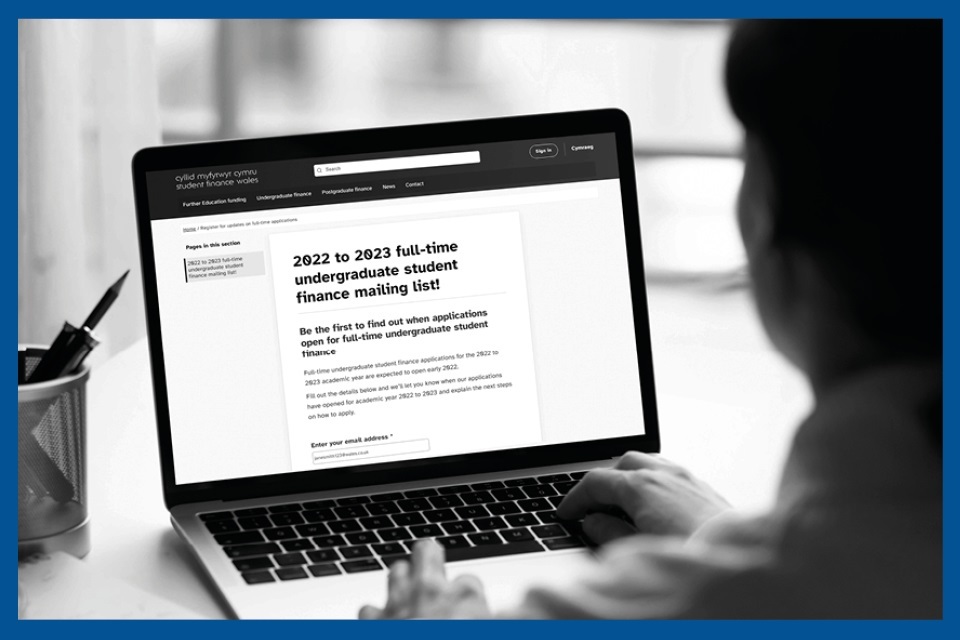 The full-time,undergraduate application service for the next academic year is expected to open from March 2022, and students can now sign up to the Student Finance Wales (SFW) mailing list to receive an email when the application service is live.
SLC advises students to apply as early as possible for their student finance, even if they don't have a confirmed place on their course. This helps to ensure that their funding is in place at the start of term. Students in Wales can apply for Tuition Fee Loans to cover their fees and a mix of grants and loans to help with their living costs.
Last year SLC supported more students than ever before to invest in their futures through further and higher education and increased the number of applications that were processed and ready to pay by term start.
Chris Larmer, SLC Executive Director, Operations said:
"SLC is committed to enabling opportunity through access to higher and further education, and we want to support as many students as possible to apply for student finance early, to ensure they have their funding in place at term start.
"With the UCAS deadline approaching at the end of January, we know that many prospective students will be thinking about university or college choices. It's important that they start thinking about their finances too and by signing up they will receive a prompt to help them start their student finance journey."
To help students stay up to date with the latest student finance news and information, SLC advises them to: