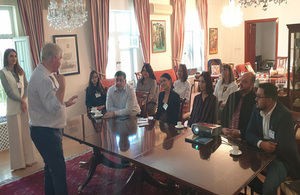 In cooperation with the British Council office in Tashkent, the British Embassy in Turkmenistan is pleased to send, for the first time ever, a delegation from the creative sectors of Turkmenistan to attend the upcoming Creative Central Asia Forum 2019 in Tashkent, Uzbekistan on 22-23 November 2019. We received a high number of good quality candidates, from which Her Majesty's Ambassador (HMA) Mr Hugh Philpott chose the best team to represent Turkmenistan at such an important regional event. The team will comprise of several people from renowned Turkmen companies, such as Turkmen Tranzit, Akylly Tilsimat, Caspy Creative Agency and Belli Creative Studios, and creative individuals from the creative industries.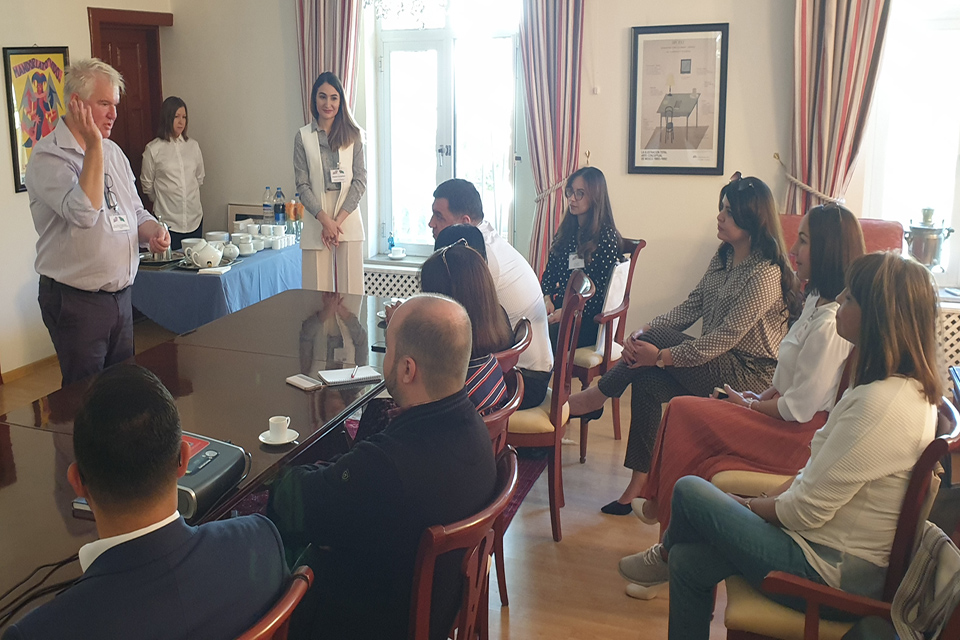 Participants from Turkmenistan at the Creative Central Asia Forum 2019 in Tashkent
Creative Central Asia Forum was founded in 2017 to stimulate a new type of leadership conversation between the UK and Central Asia, a conversation focused on the cultural and creative economy. This international conference and networking series was designed to build an influential and engaged leadership network whose members would start to drive forward the development of the region's "new economies" through new partnerships and collaborative action with the UK in the intervening period between conferences.
After a reception at the residence, Ambassador Hugh Philpott wished every success to the team to present Turkmenistan at a high level and contribute to the development of the formation of cultural and creative economy in Turkmenistan
Published 1 November 2019