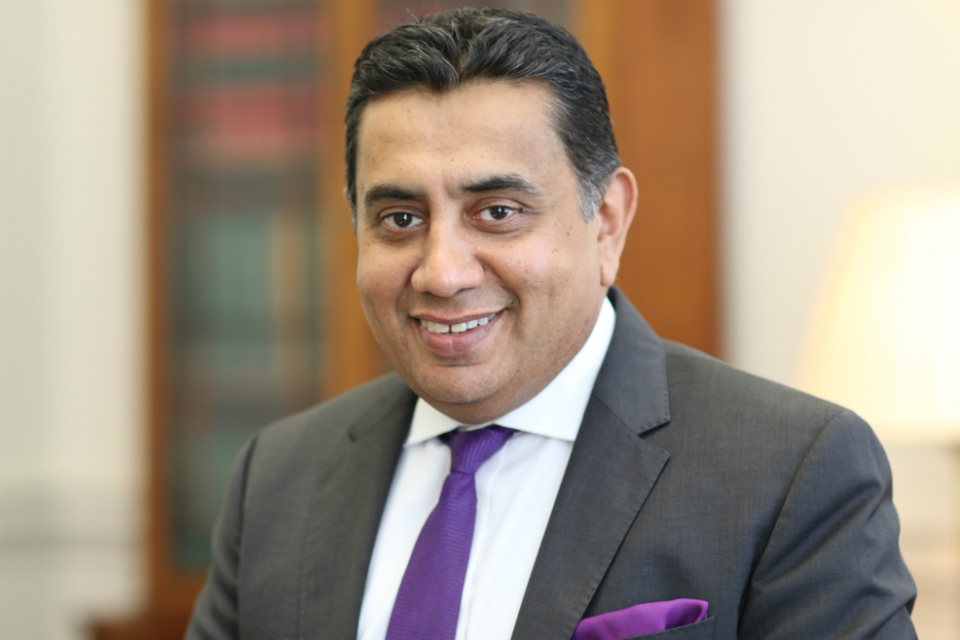 Today – 17 October 2019 – the Foreign and Commonwealth Office (FCO) named its first Preventing Sexual Violence in Conflict (PSVI) Survivor Champions as part of the government's efforts to end sexual violence in conflict around the world.
Lord (Tariq) Ahmad of Wimbledon, the Prime Minister's Special Representative on Preventing Sexual Violence in Conflict and FCO Minister of State for the Commonwealth, UN and South Asia has appointed Nadine Tunasi and Kolbassia Haoussou. They will support and champion all survivors of sexual violence in conflict, including children born of rape.
The champions will meet regularly with survivors and their networks, as well as with Government, to ensure survivors are at the centre of efforts to tackle this issue. They will advocate for better care for all survivors and an end to the stigma they can face from their families, communities and wider society.
Lord Ahmad said:
Survivors must remain at the heart of international efforts to end sexual violence in conflict. Nadine and Kolbassia, our new Survivor Champions, will ensure the needs and concerns of survivors are central to our work on this issue.
Nadine Tunasi, advocate at Survivors Speak OUT, said:
I am very honoured for this opportunity. I look forward to working with the PSVI team in constructing solutions for Survivors' needs and ending sexual violence against women, children and men. This opportunity is the very model of Survivor empowerment.
Kolbassia Haoussou, co-founder of Survivors Speak OUT, commented:
It is a privilege and honour to be appointed as PSVI Survivor Champion. For years, we have been campaigning for survivors to be at the centre of decision-making. This was the model we had in mind when we founded the Survivors Speak OUT network which gave us a way to advocate for ourselves.
This role gives me an opportunity to reach a wider audience and, working with PSVI, promote survivors centred approach globally. I will do everything in my power to ensure we achieve these aims.
On the 18–20 November 2019, the UK Government will host the PSVI international conference, Time For Justice: Putting Survivors First, in London. The conference will bring together governments, international agencies, civil society and survivors. It will seek to strengthen justice for survivors and hold perpetrators to account, as well as tackling the root causes of gender inequality and discrimination.
Further information