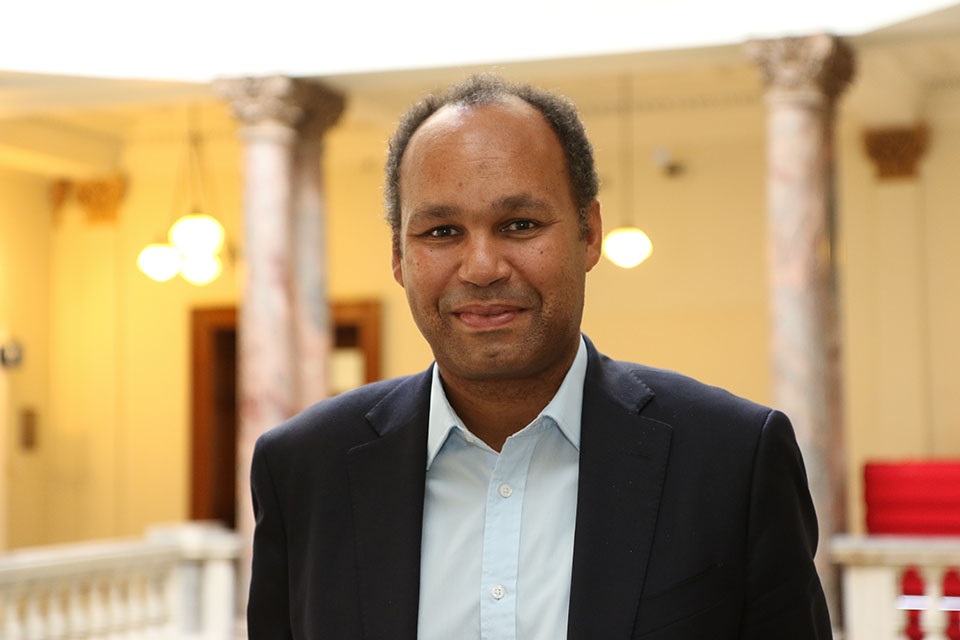 Let me begin by thanking our briefers, Mr Lacroix and Ms Tetteh, and in particular, wishing Ms Tetteh all the best in her new role. I also welcome the presence of Representatives of Sudan and South Sudan, and I commend the two countries for their improved bilateral engagement, including the mutual support for their respective peace processes.
The United Kingdom is encouraged by the latest joint session of the Joint Political and Security Mechanism and the Joint Border Commission, held in October.
But it is regrettable that such positive developments have not led to tangible progress for ordinary people in Abyei, or on agreeing a political solution for the region.
We therefore urge both countries to organise a further meeting of the Abyei Joint Oversight Committee and echo the Secretary-General's encouragement for the African Union to intensify its mediation efforts to help facilitate such efforts.
Turning to UNISFA, we are glad to see that the rotation of troops has almost concluded. We commend the dedication of Ethiopian peacekeepers in their work to support peace and security in Abyei over the last decade.
It is our hope that attention can now return to the full implementation of UNISFA's mandated tasks and improving the lives of citizens in Abyei, who continue to suffer.
To this end, we repeat our call on the Governments of Sudan and South Sudan to remove the operational obstacles that limit UNISFA's ability to implement its mandate in full.
We also remain concerned at the continued restriction of UNISFA's freedom of movement, including on vital border monitoring activities.
We call on both countries to remove restrictions on the freedom of movement of UNISFA, and urge the Government of South Sudan to allow the re-operationalisation of the Joint Border Verification and Monitoring Mechanism Headquarters in Gok Machar.
We also join our fellow Council Members in expressing concern over the two armed attacks on UNISFA forces during the reporting period.
The safety and security of UN peacekeepers is vital and we echo the Secretary-General's call for the relevant authorities to investigate and hold those responsible to account.
Lastly, we would like to express deep concern at the outbreak of violence in Agok, during which two humanitarian workers were killed and activities suspended.
The United Kingdom urges all parties to fully respect International Humanitarian Law and allow humanitarian actors to deliver aid to those in need in all parts of Abyei, without hindrance.