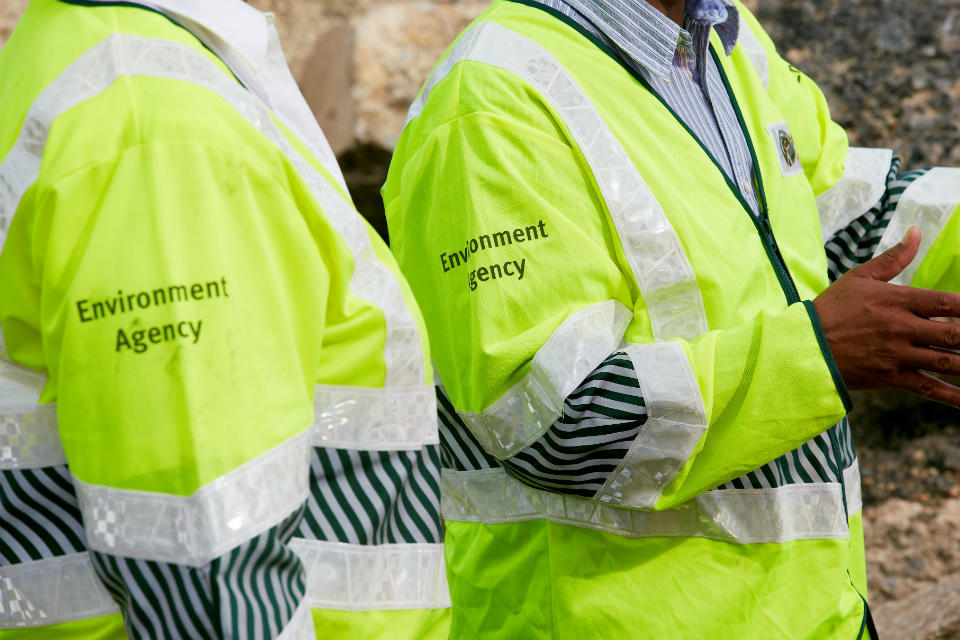 The Environment Agency has successfully prosecuted Martin Ward, who was fined £2,400 and ordered to pay £1,500 costs and a £48 victims' surcharge at Lavender Hill Magistrates Court.
Mr Ward, 52, of Crannard Gardens, Newery, County Down, Northern Ireland, pleaded guilty to knowingly causing waste to be unlawfully deposited on land off Herringham Way in Charlton, Telcon Way in Greenwich, Pensbury Place in Lambeth and at Bianca Road in Peckham.
Between October 2019 and December 2019, a Ford Transit tipper, linked to Mr Ward, was used to illegally deposit mixed waste. Through footage taken by members of the public and CCTV footage, Mr Ward's vehicle was spotted illegally depositing the waste at Herringham Way, Telcon Way, Pensbury Place and Bianca Road.
The case is part of a series of prosecutions resulting from the Environment Agency's major investigation into waste crime in London, Operation Angola. The Environment Agency is targeting waste criminals who break into empty sites and illegally fill them with waste.
Matt Higginson, Environment Manager for the Environment Agency, said:
This prosecution along with others from Op Angola, sends out a strong message that we will search out and prosecute anyone found to be dumping waste illegally.

Illegally depositing waste at sites without regard for the environment and the law has the potential to harm our natural resources, blight communities and undermine the legitimate businesses that follow the rules.

Our role is to protect the environment for people and wildlife, so we won't hesitate to take action against those who put it risk. And to anyone flouting the rules, our message is clear: you won't get away with it.

We encourage everyone to check that their waste collector is registered as a waste carrier – if your waste ends up illegally dumped you may be liable.
Further information
Operation Angola is an ongoing investigation, since 2015, into a series of incursions by groups of individuals onto third party sites throughout the South East of England who have, while in occupation, unlawfully deposited large quantities of waste. Often referred to as 'fly tipping', the scale of offending under Operation Angola is estimated to have cost its victims in the region of £22 million to date.
Under Operation Angola, since 2017, Environment Agency investigators and partners either have or are currently investigating or prosecuting a total of 23 offenders for Offences Contrary to Section 33(1) of the Environmental Protection Act 1990 (Unlawful Depositing of Waste on Land) and other associated offences.
Waste crime is a major issue across the country, not only spoiling our environment and impacting on our health but also affecting the economy and undermining legitimate businesses. The Environmental Services Association has estimated that illegal waste activity costs over £1 billion annually in England.
Waste crime is much more than fly tipping; it also includes operating without the correct permits and authorisations, large scale illegal dumping, burning of waste, mis-description of waste, operating illegal waste sites and illegally exporting waste. Waste criminals are becoming more sophisticated by working in a more organised manner and infiltrating legitimate industry. They operate across county boundaries and they are likely to be involved in a wide variety of other criminal activity such as drugs trafficking, modern slavery, firearms and fraud.
This offence is charged under Section 33 (1) and (6) of the Environmental Protection Act (EPA) 1990.