As the new school year starts, many students will be thinking about their future. Some may now be thinking of a career in nuclear engineering, after taking part in our hugely successful work experience programme.
Our hugely successful work experience programme has been running in Warrington for 3 years and gives local 15-17 year olds the chance to try out a number of engineering disciplines.
A total of 66 students took part in this year's programme, which is delivered by our graduates, apprentices and industrial placement students.
The final group of the summer, who came from schools in Cheshire, Lancashire and Greater Manchester, are pictured getting to grips with robotics.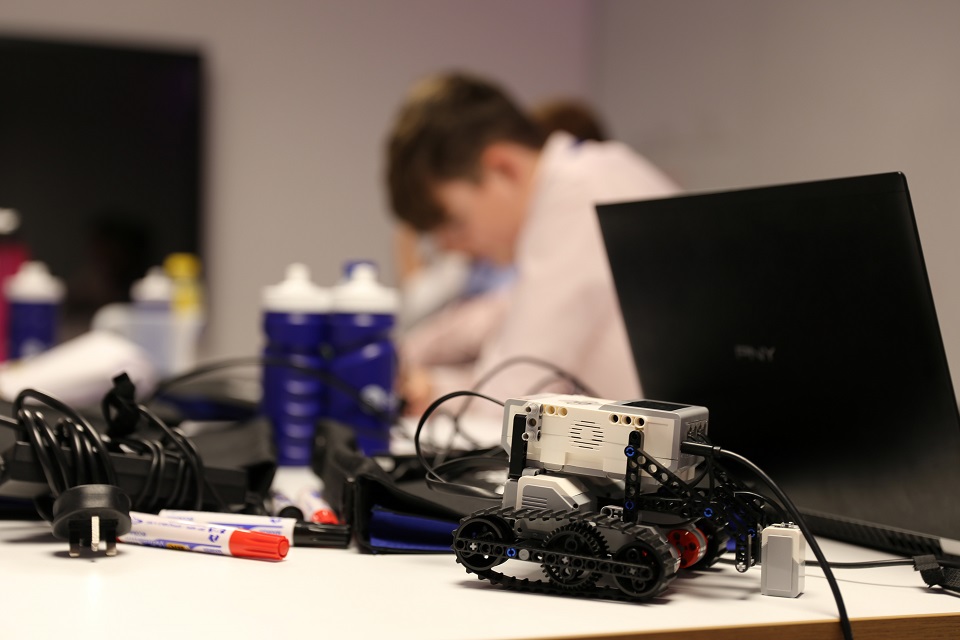 Work experience students getting to grips with robotics.
Like all our students, during the week they dealt with a variety of engineering challenges.
These included designing a sludge recovery process and developing the mechanical package design, programming an automated guided vehicle, and then designing a bridge that can safely support the vehicle and package.
Each week they finished their programme with a visualisation of their design in virtual reality before presenting their weeks work experience to our senior engineers.
Our Warrington work experience programme is widely considered to be one of the best and has even led to careers in the business.