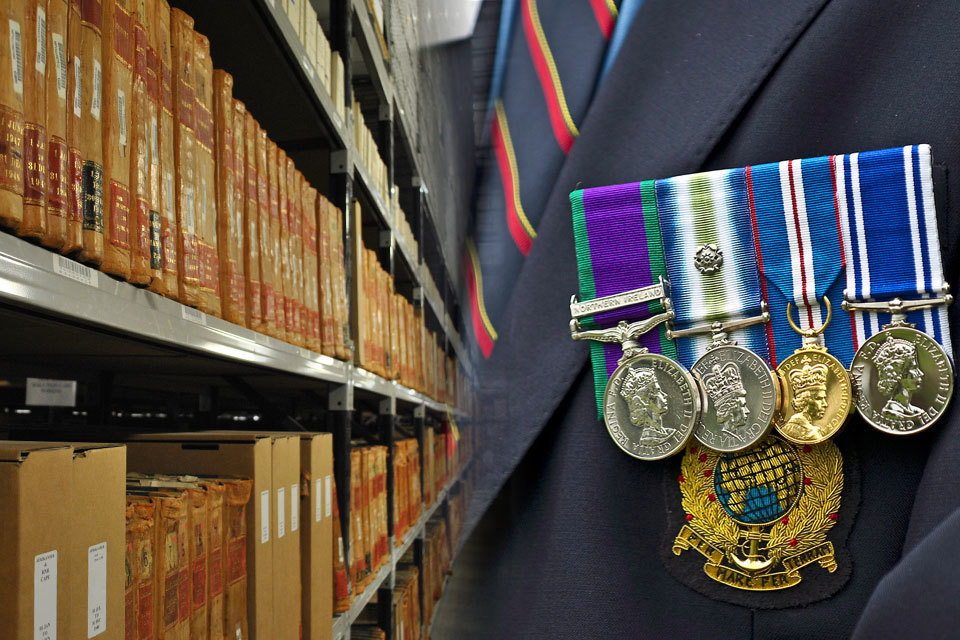 The MOD Medals and Records Offices, part of DBS, are to attend the following family history shows during 2020
The Family History Show South West, UWE Bristol, 8 Feb
Family Tree Live, Alexandra Palace, London, 17-18 Apr
The Family History Show York, York Racecourse, 20 Jun
The Genealogy Show, NEC Birmingham, 26 – 27 Jun
The Family History Show London, Kempton Park, 26 Sept
The show will be attended by family historians, societies and genealogical organisations. The MOD stand, will be staffed by a DBS team, with colleagues from the Air Historical Branch and Restore plc.
They will offer:
Live post 1921 service record search facility
The MOD continues to hold all service records where the individual had a discharge date of post 1921, these total around 10 million records, with about 500,000 having seen service in World War 1. An assisted search facility will be offered that will in many cases enable confirmation of whether the MOD holds a record for an individual. This information can then be used to apply for the record at the event, or by using the forms on Gov.uk. To assist the search, some or all the following information is required: surname, initials, date of birth and service number.
Requesting a Service Record
The MOD are planning to offer an online service where requests for the military service record of deceased service personnel can be placed. An online payment of £30 will be taken when the order is placed. The MOD will need sight of the individual's death certificate if the date of birth is not over 116 years ago ie 1904 or before. For those killed in action, reference to the CWGC database will be accepted as proof of death. So remember to bring your relatives name, date of birth and death certificate! Records will be posted to the requester after the event.
World War 2 RAF casualty packs search facility
RAF casualty packs from World War 2 are being transferred from the MOD to The National Archives. Using the MOD's archive and cataloguing database, an assisted search facility will enable identification of the pack that may relate to an individual. This information can then be used to either access the pack at The National Archives, or, for those yet to be transferred, apply for details from the pack using the forms on Gov.uk. To assist the search, the following information is required: the name of the individual(s), date of incident and type of aircraft.
Interpretation of service records
If you already have a service record but are unsure what it says or how to interpret it, then DBS experts will be on hand to assist you.
Veterans Badge
If you have previously served in the armed forces and don't yet have a veterans badge, then you can apply for and, after the required validation has been carried out, be issued with a veterans badge.
The DBS team look forward to seeing you.